News
Maria C. Bechily Named Chair of the Board of ArtesMiami, Inc.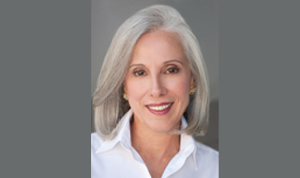 June 22, 2022
María C Bechily, a public relations leader and philanthropist, has been elected Chair of the Board of ArtesMiami, Inc., a 501(c)3 organization that supports and promotes Hispanic artists and cultural organizations. "Ms. Bechily brings a wealth of board service, philanthropic and public relations experience to our organization," said ArtesMiami founder and president. "We also anticipate that she will also attract greater support for ArtesMiami."
"I am honored to have been elected by the board to chair such a prestigious nonprofit group as ArtesMiami," commented Bechily. "The programs and artists that ArtesMiami supports are crucial to strengthening Miami's position as an international arts and cultural center. I hope to provide strategic leadership to our board so we can further develop the organization."
Bechily created one of the first public relations and marketing agencies to identify and reach Hispanic consumers in Chicago. Her list of clients included Peoples Energy, Anheuser-Busch Companies, the Kraft Foundation, The Terra Museum of American Art, the Attorney General of Illinois and Hoy, a Spanish-language publication of the Chicago Tribune.
In addition to her work behind the scenes reaching Chicago's Latinos, she also appeared in front of the camera hosting Spanish language television shows on WSNS-TV, Channel 44 (now Univision). Two of her shows received Emmy nominations.
Bechily has significant government and public policy experience having worked for a former U.S. Senator from Illinois. She has also served by mayoral and presidential appointment on numerous boards. Presently, she serves on the board of the Pérez Art Museum Miami. She of is a life trustee of the Goodman Theatre where she is the founding chair of the board's education committee.
She is a former member of the Executive Committee of the Chicago Community Trust and a founding co-chair of Nuestro Futuro, a donor advised endowment that promotes philanthropy among Latinos. Maria is also a life trustee of the Northwestern Memorial Foundation. During her tenure on the board, she co-chaired "Enhancing our Lives," a $207 million capital campaign.
Bechily received her bachelor's degree in sociology from Loyola University of Chicago and a master's degree in public policy studies from the Harris School of Public Policy of the University of Chicago.
ArtesMiami, Inc. began in 1995 to sponsor the Fair of Seville in Miami and later the Fair of Spain in Miami. Led by nationally renowned publicist and philanthropist Aida Levitan, Ph.D., the organization has donated more than $2.7 million in in-kind services and cash to cultural organizations and artists, primarily in South Florida. Its latest program is the ArtesMiami Film Fund, which will donate thousands of dollars to documentary filmmakers.
Others NewsBack
ArtesMiami: Major Sponsor of CECILIA VALDES on August 27, 2023

August 01, 2023

Baquiana Magazine published interview with President of ArtesMiami

April 12, 2023

Baquiana's Editor Maricel Mayor Marsán Interviews ArtesMiami President

April 07, 2023

ArtesMiami President Profiled by The Miami Herald & El Nuevo Herald

March 24, 2023

ArtesMiami announced $60,000 in grants to documentary filmmakers

March 16, 2023

ArtesMiami & Manolis Projects Gallery Honored Chairman María Bechily

March 16, 2023

ArtesMiami Extended Application Deadline of Documentary Film Fund till April 15th, 2022

March 29, 2022

ArtesMiami, City of Miami & U.S. Century Bank Donate during COVID19

February 12, 2022

International Hispanic Theater Festival in Miami

July 16, 2021

Palabra Viva Weekend 2021 events streamed in Fundación Cuatrogatos YouTube Channel

June 04, 2021