Events & Exhibitions
Gustavo Novoa and Aida Levitan will read from Novoa's Jungle Fables/Poemas de la Jungla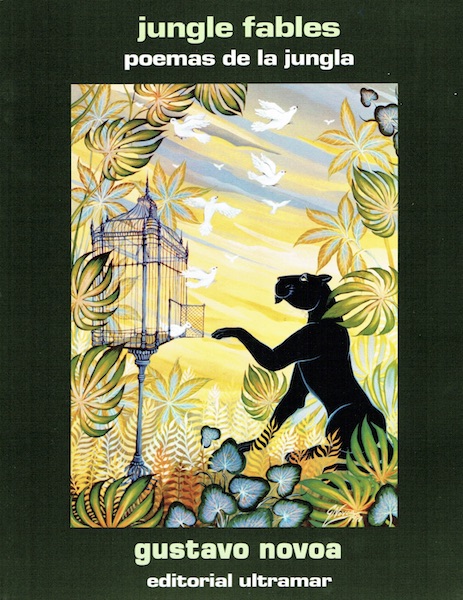 The Chilean-American poet-artist Gustavo Novoa and ArtesMiami President Dr. Aida Levitan will read poems in English and Spanish from Novoa's Jungle Fables/Poemas de la Jungla, a bilingual poetry book published by Editorial Ultramar, the publishing division of ArtesMiami. The free event will be at 7 p.m. on November 29th, 2018, at Books and Books, 265 Aragon Avenue, Coral Gables, Florida.

Jungle Fables/Poemas de la Jungla is a charming poetry book illustrated by the celebrated paintings of endangered animals created by Novoa. According to Charles Wieland, "There is a quality to Novoa's fables reminiscent of ancient proverbs. As with Aesop and other fablers of antiquity, Novoa ridicules the fashionable world of snobbery, shams and the injustices man bestows on his fellow man." This book has many levels and can be enjoyed by both children and adults because of its simple but appealing poetry and beautiful illustrations.

RSVP to alevitan@artesmiami.org.