News
OAS Secretary and ArtesMiami President to receive awards on October 26, 2017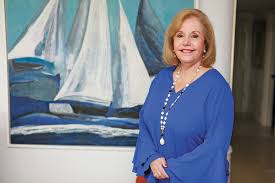 October 05, 2017
On October 26, 2017, at 6 p.m., the InterAmerican Institute for Democracy will present awards to OAS Secretary General, Luis Almagro, and to Aida Levitan, Ph.D., President of ArtesMiami. The Henry Dunant Award for Corporate Social Responsibility will be presented to Dr. Levitan at a Miami Dade College Wolfson Campus ceremony. Carlos Alberto Montaner, Chairman of the Institute, praised Dr. Levitan for becoming "an unquestionable champion of the best causes that have made Miami a cosmopolitan and amenable city." He added that "Dr. Levitan is recognized as a pioneering force in inserting corporate social responsibility criteria into business decisions."
The event will be at the Chapman Auditorium, Bulding III, Miami Dade College, Wolfson Campus. You must register in order to attend.
For information on how to participate in this event, please contact alevitan@artesmiami.org.
Photo courtesy of Miami Today
Others NewsBack
The President of ArtesMiami, Dr. Aida Levitan, supports the creation of a Smithsonian American Latino Museum on the National Mall in Washington.

September 25, 2020

ArtesMiami Mourns the Loss of Writer Lilliam Moro

March 14, 2020

Editorial Ultramar Renamed Editorial ArtesMiami

December 19, 2019

ArtesMiami's Editorial Ultramar Presents Lilliam Moro and El Silencio y la Furia August 14 at 6:30 p.m.

August 13, 2018

Connect with ArtesMiami on Facebook

June 28, 2018

Connect with ArtesMiami on Twitter

June 28, 2018

ArtesMiami President Wins Miami Today Gold Medal

May 31, 2018

ArtesMiami, U.S. Century Bank and CCEMiami sponsor Maria Toledo debut in Miami

May 31, 2018

Peter Zubizarreta, UBS Bodner Zubizarreta Group, hosted CHC Dinner

October 05, 2017

Dialogue between two Carlos: Carlos Rojas & Carlos Alberto Montaner

February 16, 2017